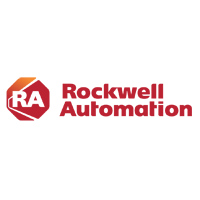 Keep Up With Changing Seat Demand Using The Modern Automated End-Of-Line Seat Test Solutions
THURS-02-SEPT
10:00 CET | OnDemand
Automotive seat manufactures are facing a continuing challenge to adapt routines for a wider range of model choices, options, and functionalities. They are trying to cope with production challenges which include
Unscheduled shutdowns

Unreliable results and human errors

High demand on maintenance

Old equipment and outdated technology, causing performance issues, spare part availability and product obsolescence
And this is where the end-of-line (EOL) test equipment and service play the key role.
You must rely on your EOL test equipment that is proofing your high-quality seats in the required tact time, function and free of any error.
Join us to learn how with fully automated EOL testing you can help deliver faster and more consistent results, with reduced human error and greater cost-effectiveness. Customer testimonial from globally known seat manufacturers is included.
TechTalks: Next-Generation Automotive Seating Materials & Technologies
Featured Webinars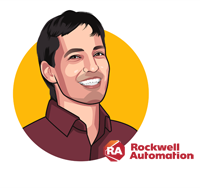 Andreas Schlipf
Commercial Manager EMEA,
Rockwell Automation
Andreas Schlipf is a Commercial Manager in Central Europe for Rockwell Automation. Almost his entire 28 years career he spent delivering turn key solutions to different industries. For about 6 years he's focused on delivering world class automation services and solutions to Automotive Tier 1 suppliers.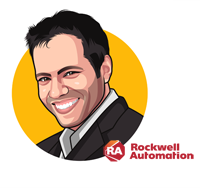 Marek Plíhal
 Lifecycle Sales Specialist EMEA,
Rockwell Automation
Marek has over 10 years serving automotive customers and has over 6 years with Rockwell Automation on various sales positions, currently responsible for business development activities around automotive End-of-Line business in all of EMEA region. Leading with innovative solutions to make our customers more productive and profitable
Seating Materials & Technology Innovation 2021: TechTalk Webinars
 View Latest On-Demand Webinars
Click The Session On-Demand Button And We Will Send You The Link To Access The Session Recording
SOME OF OUR PREVIOUS WEBINARS

SPRINGLIDE™ Energized Bearings: – Advancements In Plain Bearing Technology


Reinventing The In-Seat Experience With Touch Technology

Introduction To Rolok® HS®: A New Thread-Forming Fastener For High Strength Steels


Seating Highlights 2020 Innovation & Ingenuity

Innovative Joining Technologies To Enable Future Lightweight Seats


ZIEGLER Presents: Anti-Aging For Car Seats Multi-Layered Leather Backing Solutions To Enhance, Comfort-Durability-Sustainability
Addressing The Growing Need For Seat Personalisation With The Help Of Artificial Intelligence
Seat Structures – Lightweight & Cost Effectiveness of Advanced High Strength Steels
Moving, Transforming And Adjusting Seats To An Autonomous Environment
Addressing Challenges In Seat Lightweighting Through Simulation
Automotive Seat Benchmarking
Cockpits Of The Future: Megatrends Driving Seat Requirements
New Technologies For Enhanced Seating Comfort
Digitization And Industry 4.0 In Automotive Seat & Interior Manufacturing
Next Generation Foam Solutions: Versatility, Comfort, Safety & Sustainability
Re-Thing Seat Designs: Car Sharing And Self Driving Cars
Pressure VS Load Distribution: A New Standard For Seat Positioning?
Joining Innovation For Seat Assembly: Fastening Solutions For Seat Manufacture And Assembly
Advanced Safety Solutions For Smart Life: How To Achieve Safety In All Seated Positions
Technology Enablers: The Future Vehicle Layout: Challenges In Second, And Third Row Seats, Modern Lifestyle And Advanced Vehicle Layout Capabilities

If you are interesting in hosting or sponsoring a webinar or virtual workshop as part of this years Global Automotive Interiors Innovation Webinar Series please contact us on
info@we-automotive.com or by phone on USA +1 (313) 799 2911 or Europe +44 (0)7932 631 029
Keeping Your Audience Engaged!
60 Minute Live Workshops & Webinars – Book Yours Now
Engage Your Target Audience
Broaden your reach with WeAutomtive's direct to market – webinar solutions. Webinar capabilities that reach your buyers and continue to grow your business. Host the most advanced, innovative, online Webinars and virtual events with multiple speakers and unlimited fully interactive attendees. Q&A and polling: Manage and share audience input in Q&A dialog box where attendees ask questions, either live audibly or text answers.
Easy Set-Up And Registration
Customize and brand your webinar advertising and registration forms. Retain registration management if you would prefer; collect delegate names, job titles, email addresses and telephone numbers.
Attendee "raise hand": Increase attendee engagement by allowing virtual hand-raising. Attention indicator: Track how engaged your audience is with your content and which viewers show the most interest.
Present With Confidence
We host via a cool, state-of-the-art, trendy, all singing all dancing platform! It is simple and intuitive for presenters and has advanced interactive capabilities for attendees from desktops, laptops, mobile devices, and conference rooms. Chat: Set private and group panelist chat settings for attendees and panelists.
HD Video And Audio
Multiple live video presenters and panellists can share their webcam and interact with the audience; If you'd prefer, you can to remain unseen, or just post a profile picture.
Live Broadcasting
We can all broadcast live across all social media channels with Facebook Live, YouTube and LinkedIn integrations.
On-Demand Viewing
Host larger-scale events with help from our team, including planning, rehearsal and live support.
Full Featured Host-Controls
Mute/unmute panellists, and promote attendee to panellist, giving them audio and video capabilities for enhanced engagement.
Reporting & Analytics
Get reports on registrants, attendees, polling, engagement levels and Q&A for follow up.
Place Your Brand Front & Center
60 Minute Live or On-Demand Virtual Events, Workshops or Webinars